Castle's Employees of the Month
At Castle Automotive we value the passion and dedication our team evokes. Through employee recognition and awards we highlight team members for their hard work. We believe in putting people first by showing our appreciation, and making sure you feel recognized every day. Get to know a few of our employee spotlights below that have been featured for their hard work and dedication!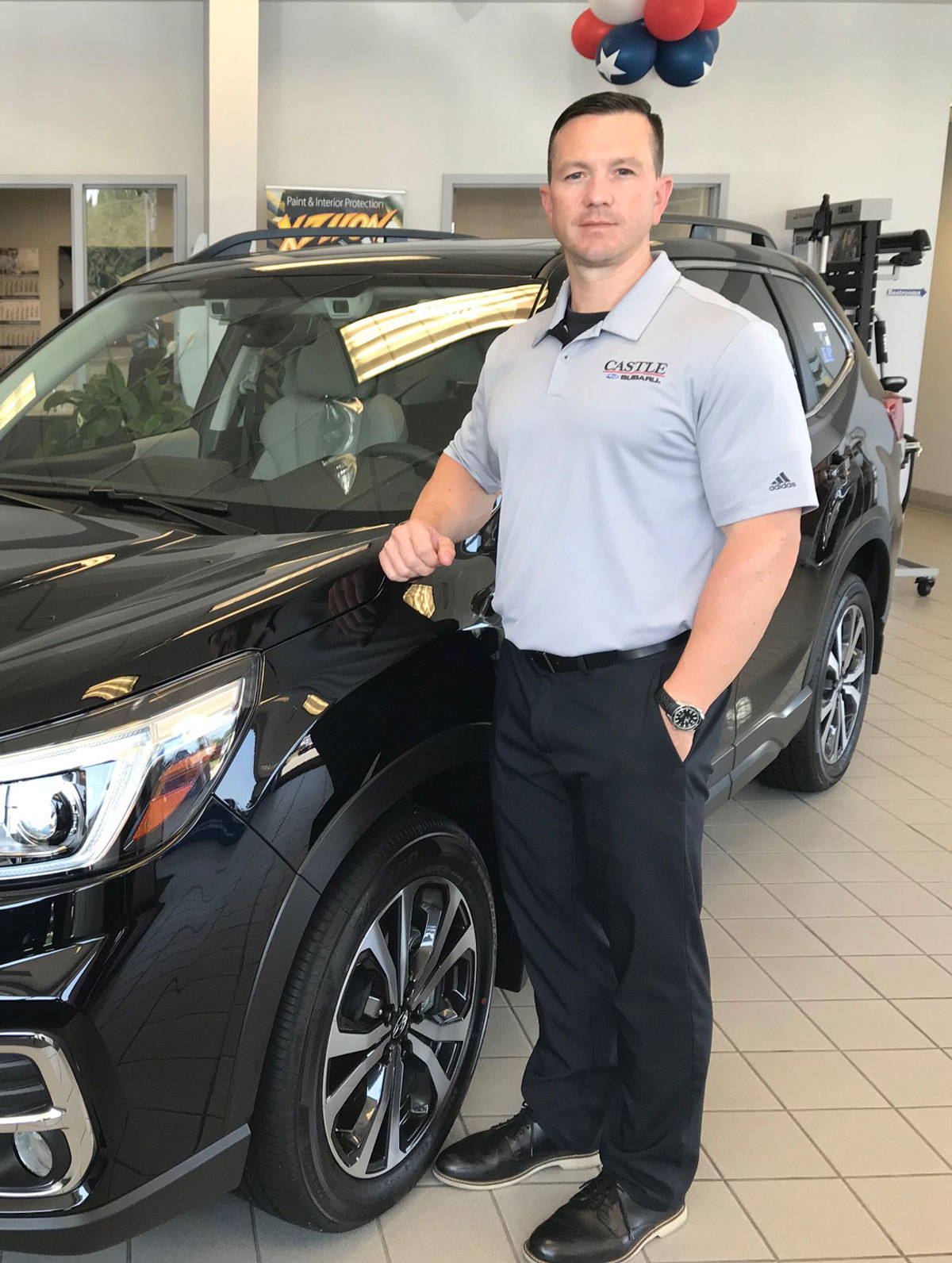 Castle Subaru/Imports | Sales Manager
August 2019
David found a home at the Castle Automotive Team in June 2009, starting as a Sales Consultant at Castle Buick Pontiac GMC. After 4 years, he was promoted to Sales Manager, making the move over to Castle Chevy in Villa Park! In January 2017, "Happy Land" was calling his name, and he transferred over to Subaru/Imports in Portage, becoming the Sales Manager there!
David's career in the automotive industry started in 2007 when a friend of his suggested that he should get into the industry himself. As a self-proclamed Car Guy, he decided to give it a try. The rest is history.
Outside of work, David enjoys spending time with his wife and two sons. He also likes being active and taking part in anything fitness related. And his favorite car? He says, "There are way too many choices to choose just one, but I really like '70s Japanese cars." Big thanks to David for his continued dedication and hard work for the Castle Automotive Group!
"David Eisin is without a doubt the prime example of a loyal Castle asset and what we value as leadership. He brings a professional, hardworking attitude with him every single day and I look forward to helping him continue to grow his career in our organization. Thanks again David for all you do and setting an example for others to learn from." — Joe Castle, CEO
Castle Chevy Villa Park| Apprentice Technician
August 2019
Apprentice Technician Adam Gasiewski at Castle Chevy in Villa Park graduated from Triton College on July 24, 2019. Adam studied for the last 2 1/2 years in the Automotive ASEP program and received an Associates Degree in Automotive Applied Science.
During this time, Adam has Achieved 9 ASE certifications. Adam also received top honors in his graduating class, along with the 2019 leadership Award, representing high scholastic honors and supportive activities within the community.
Great Job Adam! We wish you continued success with The Castle Team.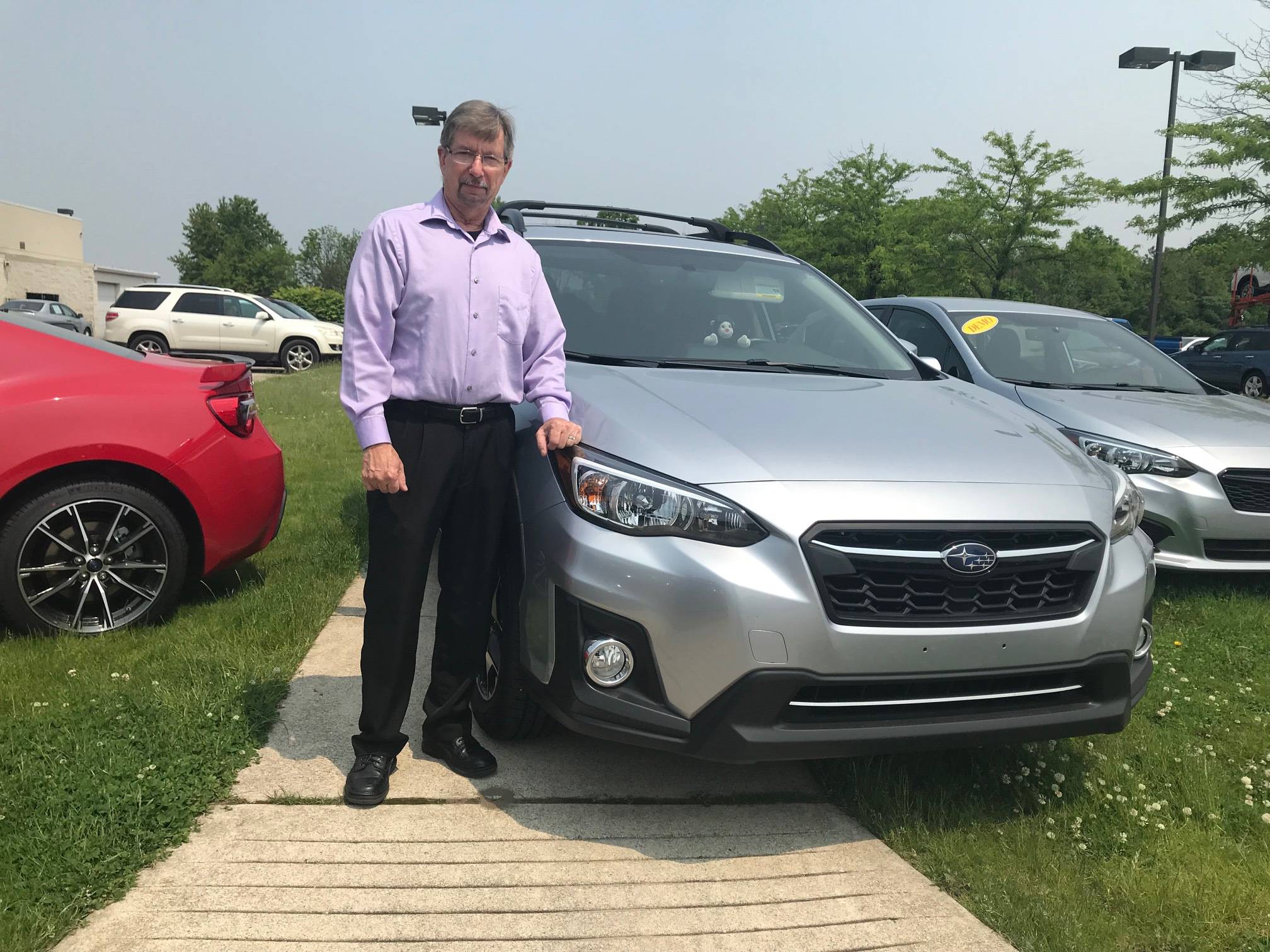 Castle Subaru | Sales
June 2019
Mark started at Neilson Auto in 1977 as a service technician and worked his way up to Assistant Service Manager after 5 years. Although he loved working in service, Mark decided to to move over to the retail side and start selling cars. Mark has been selling cars since 1988, and has been a top sales person eve since! He is a valuable asset to Castle and brings a cult-like following of Subaru enthusiasts with him.
In addition to being a top performer at Castle, Mark has been recognized by Subaru of America as an Elite Salesperson and was featured on Subarunet.com as a SUBIESTAR!
Mark's hobbies consist of kayaking, fishing and woodworking. As a boy, his father taught him something that he now lives his life by, "Measure three times and cut once." We're happy to have such a great person like Mark on our team!
Castle Subaru | Re-delivery Specialist — Subaru Love-Encore Program
June 2019
In addition to doing CSI follow up for all of the new customers, Jay sets up redeliveries with new Subaru customers to ensure they are completely up to speed with all the technology of their new Subaru. On busy days Jay will also introduce herself at the initial point of sale and help customers will the initial delivery process when she is needed.
Since Jay has moved up from sales to redelivery, Castle Subaru's CSI has gone up considerably. Check out the review from one of the many satisfied customers, explaining how Jay went above and beyond for them during their 5th purchase from Castle Subaru…
(5-star review) 5/23/2019 "Their new Love-Encore Delivery Program with Jay is exceptional! I've been hoping they would have something like this for new car owners and this is it! With all of the new electronics onboard, you need some time to get used to them and you still can't remember everything that was pointed out when we took delivery of the car. She spent over an hour with me, then drove to my home to help me set up CarPlay and the WiFi connection. That's what I call service! Above and beyond what is expected. Thank you, Jay! Keep it up Subaru. Everyone at Castle Subaru is super friendly and helpful. It's a great team." — Laura Hess