Castle's Employees of the Month
At Castle Automotive we value the passion and dedication our team evokes. Through employee recognition and awards we highlight team members for their hard work. We believe in putting people first by showing our appreciation, and making sure you feel recognized every day. Get to know a few of our employee spotlights below that have been featured for their hard work and dedication!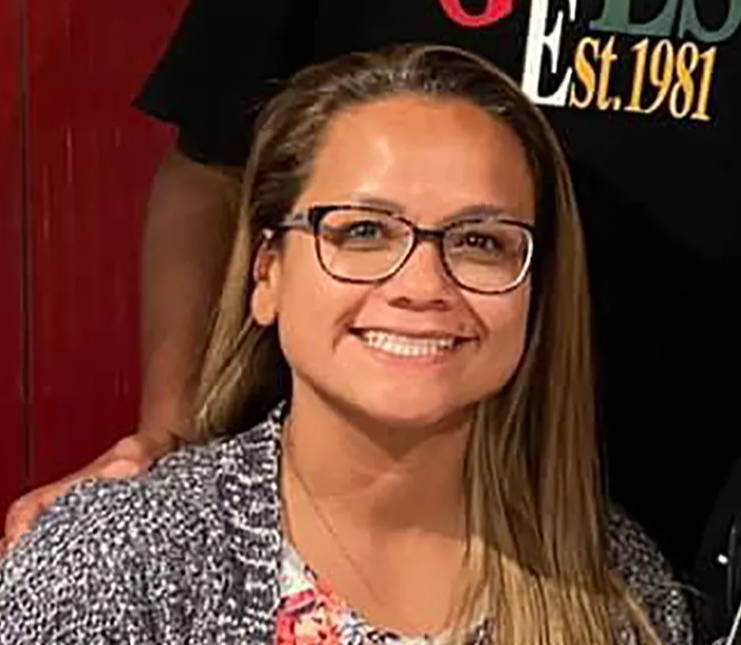 Castle Subaru/Imports | BDC & Customer Relations Manager
December 2020
Tina Alaniz's fantastic work makes it hard for us to believe it's been just one year since she joined the Castle Team. She came to us with 10 years of BDC Management experience already, but actually started her career as a Child Care Director. She was interested in a career change with growth opportunities, and that's why she made the switch into the automotive industry. Since making the change, she has been honored with an award for Customer Service Excellence!
Outside of the dealership, you can find Tina enjoying a girls day with her daughter, going on a fun shopping trip and getting manicures/pedicures. She also enjoys a relaxing time at home with family and their new dog! Another place she spends a lot of time is at her church attending its life groups. Tina also practices a healthy lifestyle that includes weight training, meal prepping and studying her Bible, which she does every day before work!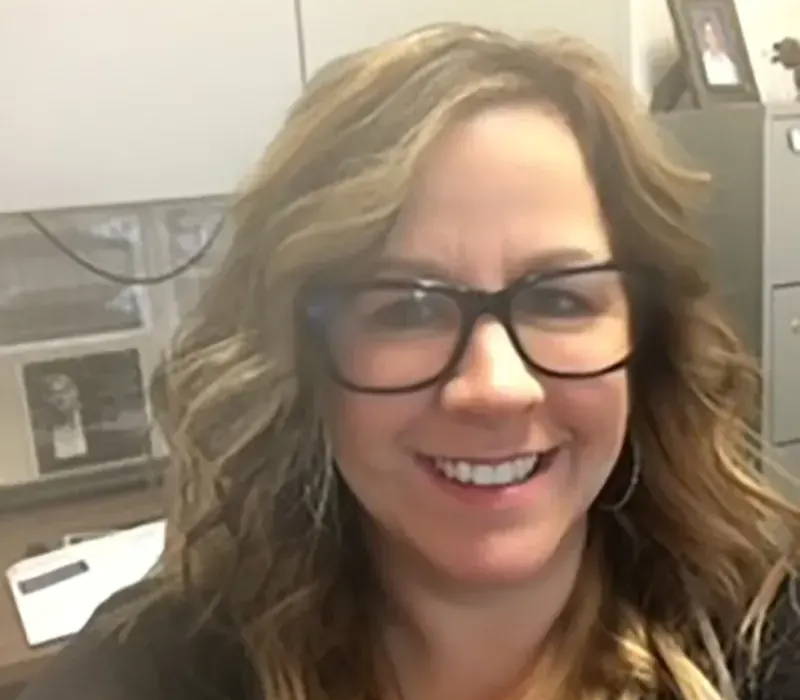 Corporate Human Resources Director
November 2020
Jenny comes to us with 14 years of HR experience in the automotive industry, most recently with the Continental Motors Group for the past 12 years. Jenny's favorite part of working in Human Resources is being able to assist employees in any needs to perform at their best, as well as being a sound legal asset to the company's employment needs. When Jenny made the choice to join the Castle Team, she had family values in mind. "I worked for one of the best dealer groups recently and wanted to transition to one with similar 'family values,' a company that understands the importance of its employees and treating them like family. I believe I've found that here at Castle."
A few things about Jenny... She's married with two sons, and loves her pitbull terrier rescue, Zeus! Jenny loves to help others, including frequently donating to those in need. Outside of work, she's active in her church and is always on the lookout for ways to improve her craft. She's a big believer in a proper work-life balance, which allows her to have what's most important to her: family, friends, and high-quality of life.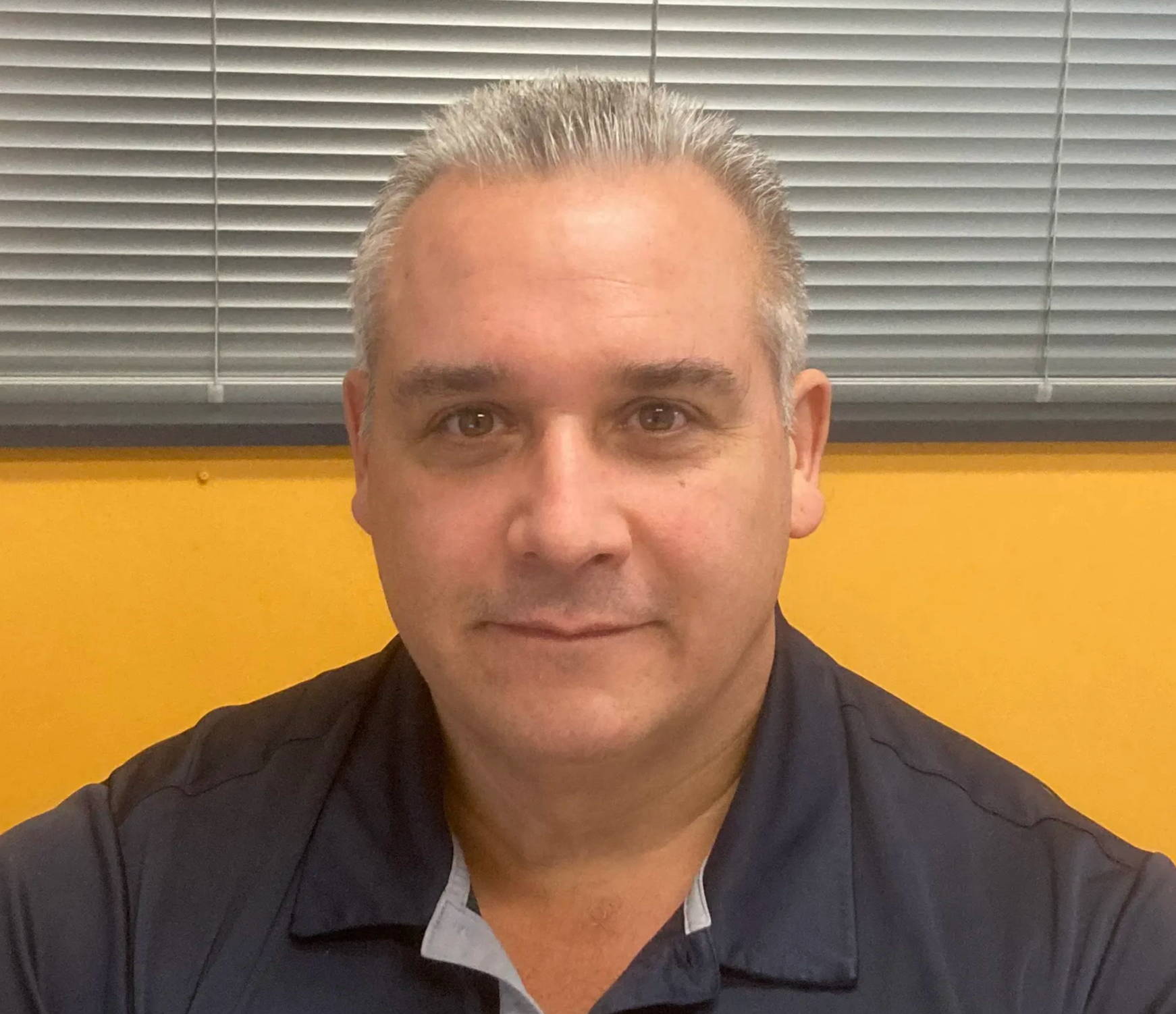 Castle Chevy Villa Park | Service Manager
November 2020
Lou joined the Castle Team 7 years ago, but his automotive career started early on in his life. His journey in the industry started while he was going to college for his Associate's Degree in Automotive Technology. "A friend offered me a Porter position, and the rest is history," Lou remembers looking back at the start of his career. And now, 38 years later, Lou is the Service Manager at Castle Chevrolet in Villa Park!
In addition to his work, Lou is currently the Vice President of the Chicago Chevy Truck Club and Vice President of the Certified Service/Parts and Service Managers Association. His abundance of knowledge in the industry has opened up many opportunities—winning him many Service Advisors contests and Service Managers trips over the years. It's clear that Lou is a great asset to these organizations as well as the Castle Team!
When it comes to Lou's hobbies, he enjoys a good round of golf and hitting the gym. And his favorite car? The 1969 Pontiac GTO Judge!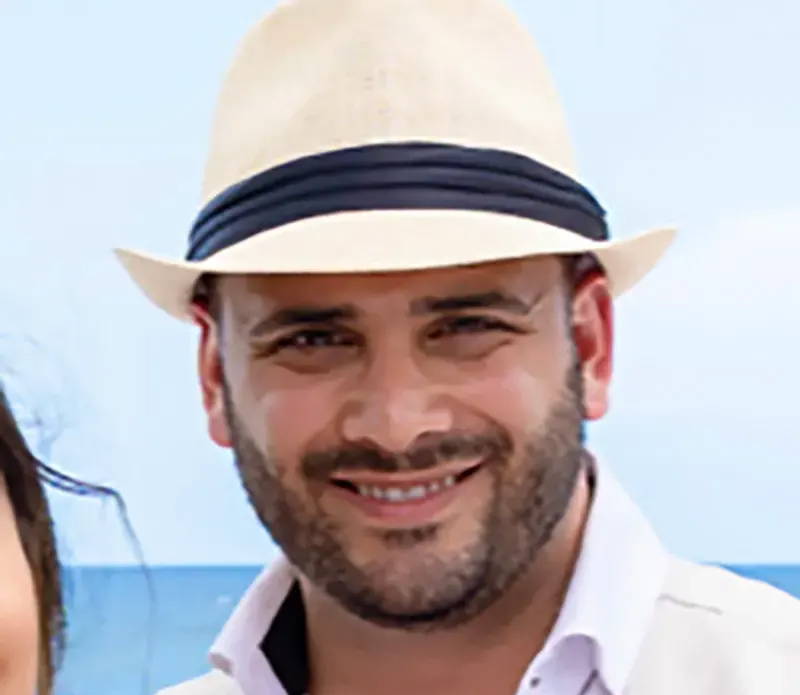 Castle Chevy North | General Sales Manager
September 2020
Pat joined the Castle Family back in 2008 as a Sales Consultant, working his way up to General Manager in 2015. His career took him elsewhere in 2018, but Pat found his way back to us in April 2020. We're grateful to have him back on the home team!
The connection to the automotive industry came naturally for Pat, being hooked from the start of it all. Although it was a juggling act going to school and having a full-time job, his love for cars is what kept him going. He's continued to show his dedication throughout the years, having earned Sales Rep of the Year in 2009 and furthering his skillset by attending the NADA General Manager Academy in 2015.
Outside of the dealership, Pat enjoys spending time with his family; made up of his wife Perlita, and children Mikayla, Madison, and Mason (pictured above at their wedding last summer). They all love spending time together, whether it be playing outside or relaxing inside. His hobbies vary from season to season, loving water and the beach in the summer and hitting the slopes in the winter. When it comes to his favorite car, his heart belongs to the 1966 Chevrolet Nova SS. "It's been on my list for years," says Pat. Thank you for your dedication and keep up the great work, Pat!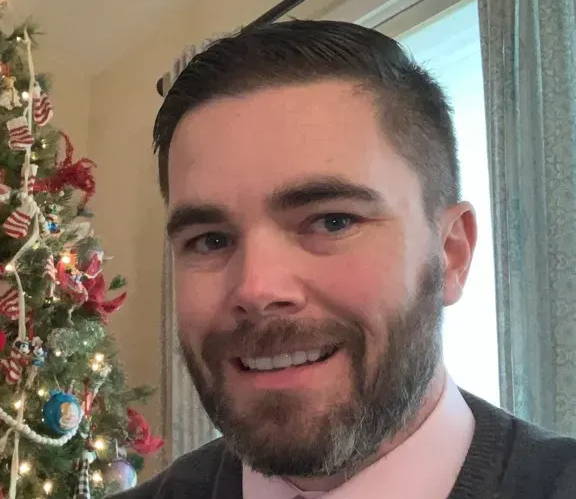 Corporate Fixed Operations Director
August 2020
Jim comes to Castle with 20 years of automotive fixed operations experience across 27 different manufacturers, and it all started as a porter for a Jaguar dealership to make money while he was studying in college to be a teacher.
"My greatest accomplishments in my career have been seeing my employees grow and move onto higher levels," Jim says. He has had several employees start with him at an entry level position and progress into managerial and directorial roles under his management.
When he's not at work, he spends most of his time with his wife, Abbey, and their two children, Parker (9), and Sophia (4). His hobbies include basketball, golf, outdoor activities, drag racing, and hockey—he is a youth hockey coach and instructor. His favorite car? While it's always hard to pick just one, his list of favorites is topped by the 1969 Mach 1.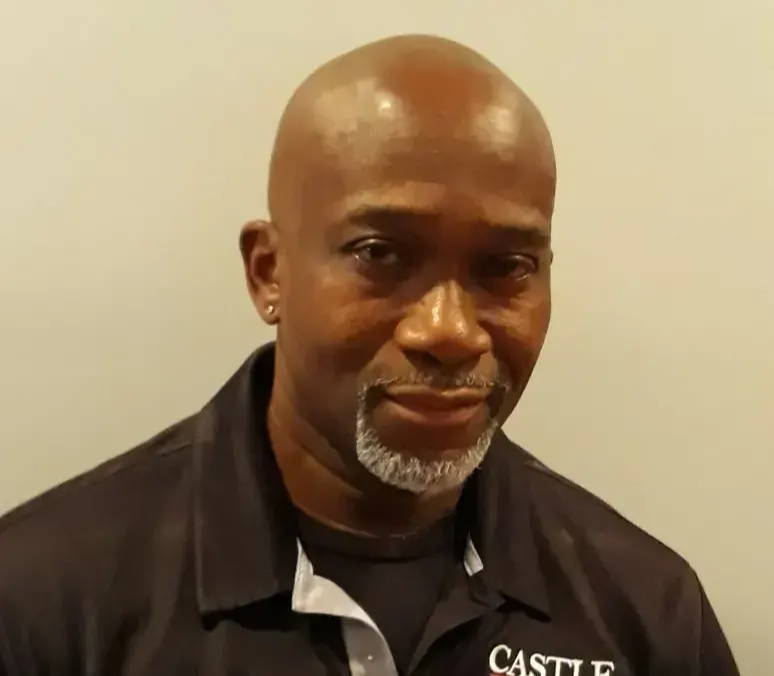 Castle Buick GMC | Service Manager
August 2020
LT has been a great asset to our team as a Service Advisor, and we're happy to announce his promotion to Service Manager! An 11 year veteran of Castle Automotive Group, LT has shown much hard work and dedication to get to this point in his career. It all started in 1997 when LT got a job with Montgomery Wards Auto Express, then he spent 11 years at Firestone and another 11 years at Grossinger Auto Group!
Why the automotive industry? He was interested after purchasing a 1974 Pontiac Grandville for $500. After selling this car for $100 because he thought he blew the motor, he said "45 minutes later, that same car drove by me as quiet as a church mouse." When he learned how simple it was to fix the problem, he decided he'd never let that happen to him again.
Outside the dealership, LT enjoys riding his Harley-Davidson Street Glide and spending time with his family. He also practices martial arts and values his health & fitness. His favorite car? The 2006 Chevy IROC Z... and (of course) that 1974 Pontiac Grandville.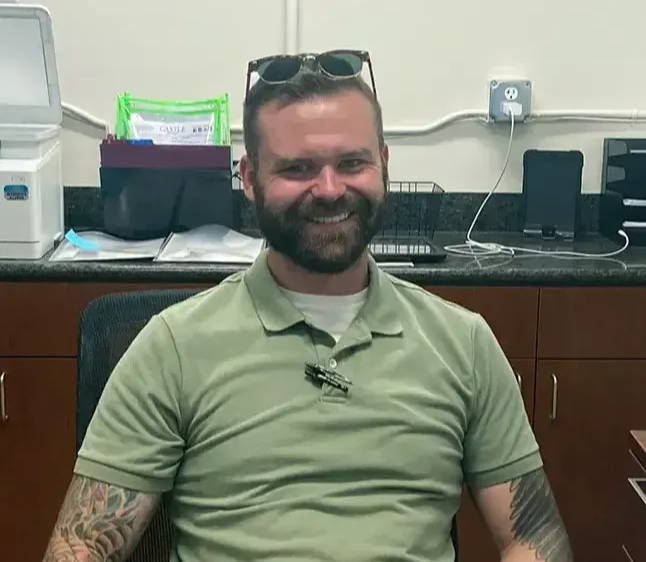 Castle Subaru/Imports | Service Manager
August 2020
David's experience as both a technician and an advisor brings great value to the team in his promotion to Service Manager at Castle Subaru!
David may be newer to the Castle Family, having joined us in March 2019, but he brings 15 years of service technician experience to the table as well, and knows all of the ins and outs of the industry.
His hobbies include hitting the gym, hanging out with his kids and dog, and spending as much time outdoors as possible. He's a self-claimed homebody, currently working on home updates while he's not at the dealership. He's a huge fan of vintage muscle cars, but would love to own a Dodge Challenger somewhere down the road!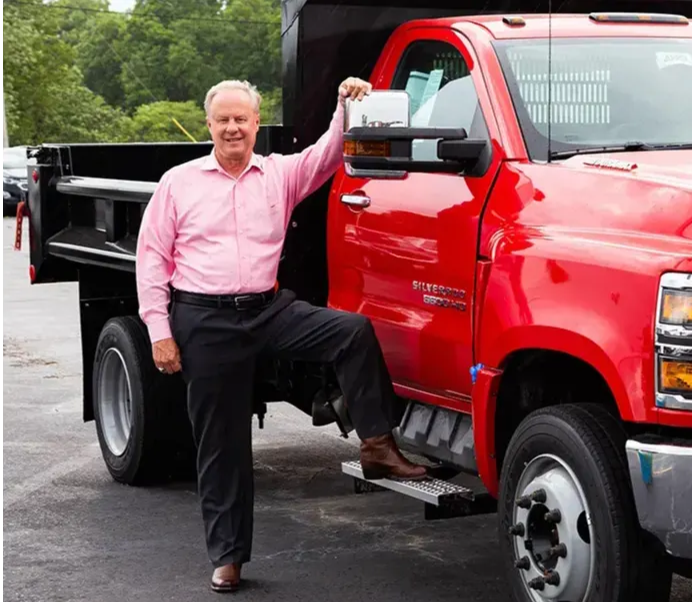 Castle Chevy North | Commercial Sales Manager
July 2020
Bill first got into car sales back in 1987, working 9 years on the sales floor of Lattof Chevrolet in Arlington Heights. In 1996, Chevrolet started a new division called Commercial Specialty Vehicles, and that's when Bill made the move into outside commercial sales. He and his eight colleagues from Lattof came over to Hoskins Chevrolet in 2008, later becoming Castle Chevrolet North in 2015. Bill's been with us ever since! Bill has been the President of the Chicago Chevrolet Truck Club for 4 straight years! Another notable accomplishment of his is signing a nationwide sales contract with ServiceMaster, the largest fleet account under Castle's belt. In addition, he also handles other large accounts, such as Roto Rooter, Rainbow International, Mr. Electric and Glass Doctor.
Anyone that knows Bill is aware that his true passion is actually horse racing! His wonderful family at home consists of his wife Julie and their German Shepherd, as well as their seven children and 13 grandchildren. His favorite car is the now-retired Impala SS.
Castle Chevy Villa Park | Service Coordinator
June 2020
"She is a teammate, with a whatever-it-takes mentality. Besides putting customers in loaners, she does follow-up CSI, appointment calls, coordinates pick-up and delivery for service customers. She'll even wash a car. Like I said, whatever it takes!" — Lou Gutierrez, Service Manager of Castle Chevy Villa Park
Amanda has been working at dealerships for about 10 years—starting as a cashier, then doing license and titles, then internet sales. Eventually, she moved into a sales consultant role on the dealership floor! She made the move to Castle when Mike Castagnino recruited her to help out in the service department. While she had her reservations about making the move into service, she decided to give it a shot. She's been with us ever since as a Service Coordinator, starting here in December 2018.
Outside of work, Amanda spends time with her husband, enjoying the outdoors—swimming, hiking, biking, and walking their 3 dogs. She also likes hanging out with friends and family, as well as grilling and cooking!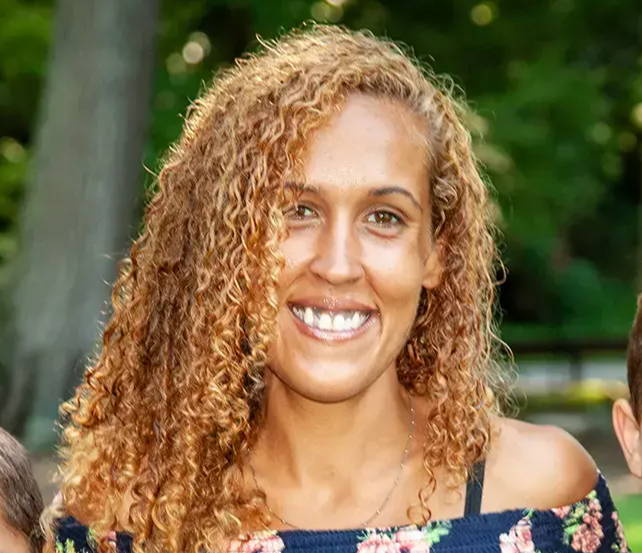 Castle Ford-Lincoln | Sales & Leasing Consultant
May 2020
Castle Ford GM, Greg Harper nominated "...Samantha Moffit for her continued Facebook posts and good attitude through this pandemic."
Sam's career at Castle started 5 years ago as a receptionist, quickly getting promoted to a Service Coordinator! After a year, GM Greg Harper moved her into sales, teaching her everything she knows about treating customers well.
While her educational background is in Criminal Justice, the automotive industry is in her blood. "My dad is an engineer and had me in the shop with him all the time, so I knew I had it in my blood! So I took the job and finished school, and here I am 5 years later."
While she's not working, she loves to play video games and go on bike rides with her kids. They also like to cook together! Sam is a Youtuber and a vlogger, and does makeup, hair, and nails on the side. Her favorite car is the Mustang GT350 and says "I will have one, one day!"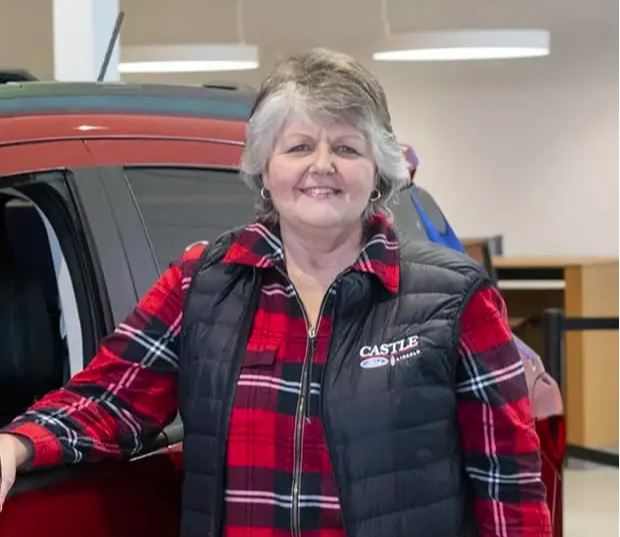 Castle Ford-Lincoln | New Car Inventory & Finance
February 2020
"I started as a service coordinator ... Sharon taught me a lot with the service loaners and having great customer service! ... I got promoted to sales and she's been great helping me when no one else ever will. ... She's taught me so much and has really been great to me." — Samantha Moffit
Sharon's been with Castle since the dealership was purchased in June 2017, but actually has a background in banking! She started out as a teller and worked her way up to Consumer Loan Writer over her 20+ banking career. She also spent some time as a Real Estate Agent while living in Branson, MO!
Sharon and her husband, Jim, have been married for 25 years, they have a rescue dog named Leo that she loves to spoil. She's a fan of NASCAR (more specifically Dale Earnhardt, Jr.) and Brooks & Dunn. She loves to spend her spare time with her family. "I look forward to my continuing growth here at Castle Ford-Lincoln!" says Sharon. And we look forward to it as well!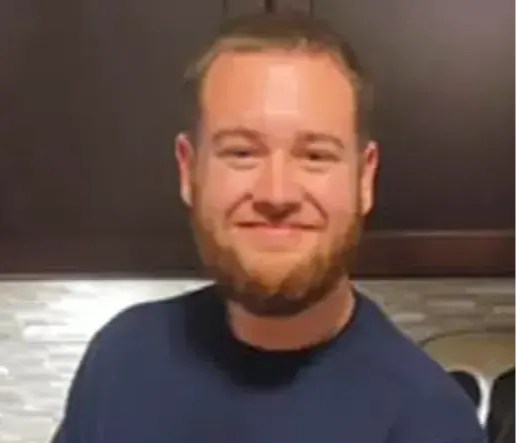 Corporate Inventory Manager
January 2020
"During his career at Castle, Zach has held a number of positions and has been so successful that he has been promoted multiple times. He started in sales, became Used Car Manager, and has since been involved with Corporate in a number of roles. His attention to detail and analytical skills make him an invaluable resource in his current position of Inventory Manager." — The Buy Center Team
In his 6 year career at Castle, Zach has become an integral part of the team. His Castle career started at the Villa Park store in sales and vehicle ordering, where during this time he received the Salesman of the Year Award! Zach's interest in the automotive world started when he was growing up. "My dad was always upgrading into a new vehicle, so I spent a lot of time at the dealerships with him." After working a few deals with Castle, he decided this was the business for him.
Outside of work, Zach enjoys spending time with his family and friends, going to car shows and watching football and movies. He's a true Chevy fan with his favorite car — the Chevy SS sedan.
Castle Ford-Lincoln | Finance Manager
December 2019
"He has a great personality and is always willing to help fellow employees and customers out. We welcome him to the management team!" -- Greg Harper, GM of Castle Ford-Lincoln
Trace started with Castle in 2018 and was a Sales Consultant before getting promoted. His career in automotive started with he was just 19 years old, selling used vehicles out of Chicago for 6 years. When he started there, his dream was to get into the industry so he could acquire enough experience to one day own his own dealership! He has since moved to Indiana, carrying on his career for 5 more years.

He spends his free time with his two daughters — 6 years old and 17 months old, along with enjoying his hobbies of hockey and golf. And his favorite vehicle? The Ford Raptor.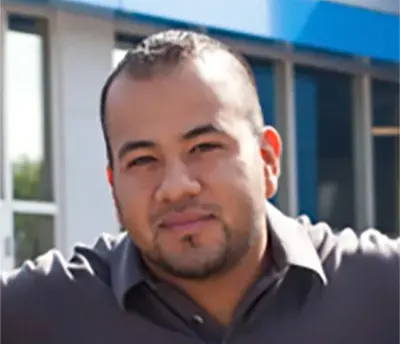 Corporate BDC Director
November 2019
"Gus is always willing to help anyone and everyone, and his knowledge base has consistently expanded over the years. Thank you for the many years of great service, we appreciate your leadership!" — Bob Politza, COO

Gus's career in the automotive industry got started when applied for a flexible part-time gig as a porter at Montell Chevy in the fall of 2005. Shortly after that, he transitioned into sales and made the move over to Castle Buick GMC in 2006. In summer of 2007, he applied for and got hired as the BDC Manager at the Buick GMC store and has been moving up the ranks with us ever since.
Outside of work, Gus spends a lot of time with family and plays in a men's baseball league. He loves sports analytics, namely baseball, as well as horseback riding. And when it comes to his dream car, it's the 1969 Chevy Camaro all the way!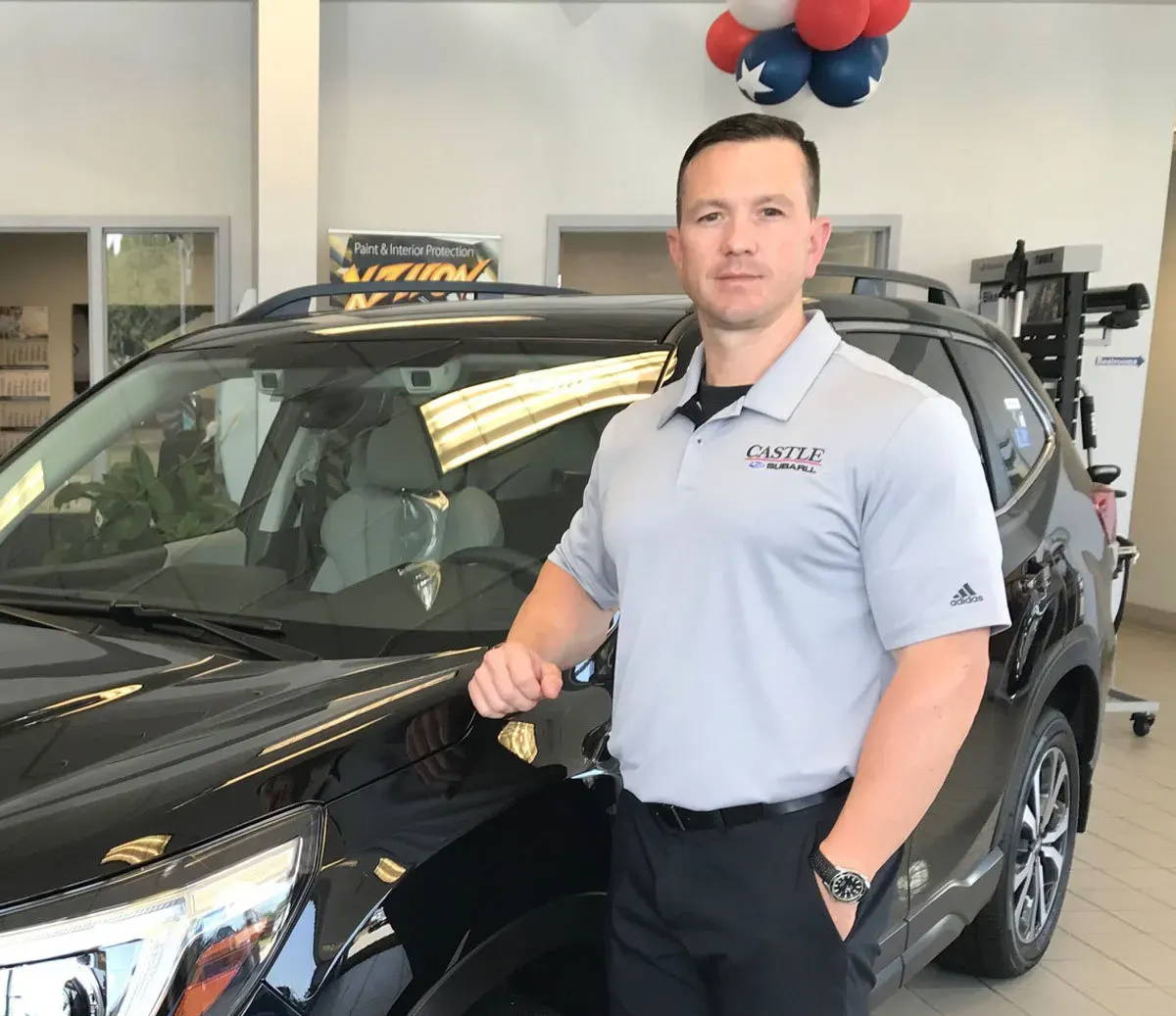 Castle Subaru/Imports | Sales Manager
August 2019
David found a home at the Castle Automotive Team in June 2009, starting as a Sales Consultant at Castle Buick Pontiac GMC. After 4 years, he was promoted to Sales Manager, making the move over to Castle Chevy in Villa Park! In January 2017, "Happy Land" was calling his name, and he transferred over to Subaru/Imports in Portage, becoming the Sales Manager there!
David's career in the automotive industry started in 2007 when a friend of his suggested that he should get into the industry himself. As a self-proclamed Car Guy, he decided to give it a try. The rest is history.
Outside of work, David enjoys spending time with his wife and two sons. He also likes being active and taking part in anything fitness related. And his favorite car? He says, "There are way too many choices to choose just one, but I really like '70s Japanese cars." Big thanks to David for his continued dedication and hard work for the Castle Automotive Group!
"David Eisin is without a doubt the prime example of a loyal Castle asset and what we value as leadership. He brings a professional, hardworking attitude with him every single day and I look forward to helping him continue to grow his career in our organization. Thanks again David for all you do and setting an example for others to learn from." — Joe Castle, CEO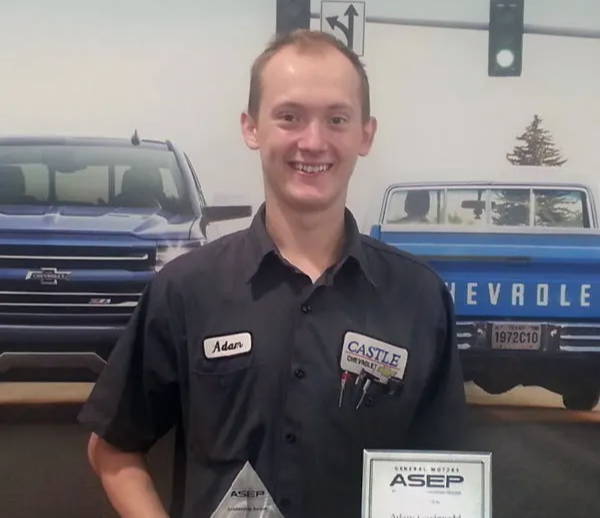 Castle Chevy Villa Park | Apprentice Technician
August 2019
Apprentice Technician Adam Gasiewski at Castle Chevy in Villa Park graduated from Triton College on July 24, 2019. Adam studied for the last 2 1/2 years in the Automotive ASEP program and received an Associates Degree in Automotive Applied Science.
During this time, Adam has Achieved 9 ASE certifications. Adam also received top honors in his graduating class, along with the 2019 leadership Award, representing high scholastic honors and supportive activities within the community.
Great Job Adam! We wish you continued success with The Castle Team.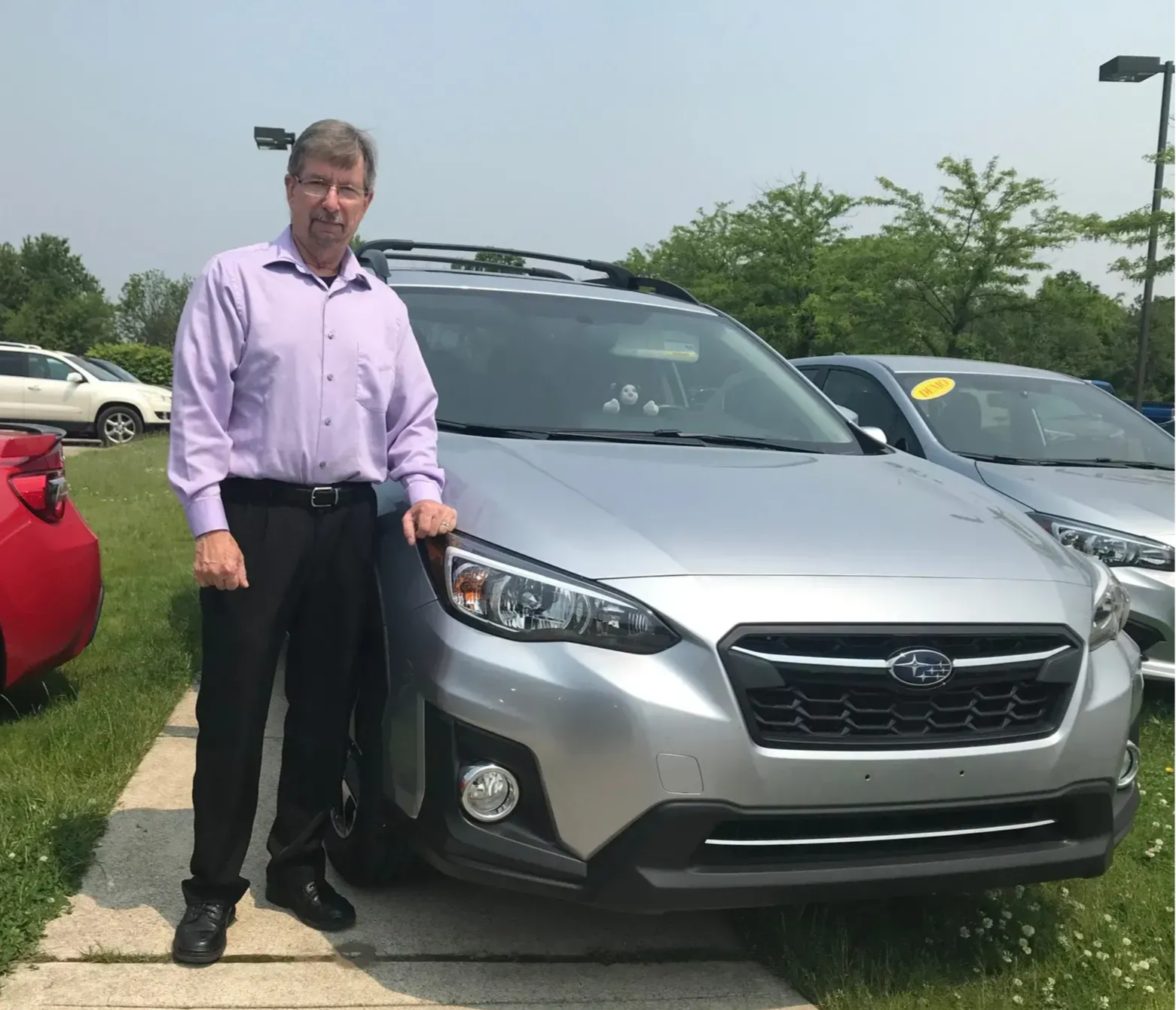 Castle Subaru | Sales
June 2019
Mark started at Neilson Auto in 1977 as a service technician and worked his way up to Assistant Service Manager after 5 years. Although he loved working in service, Mark decided to to move over to the retail side and start selling cars. Mark has been selling cars since 1988, and has been a top sales person eve since! He is a valuable asset to Castle and brings a cult-like following of Subaru enthusiasts with him.
In addition to being a top performer at Castle, Mark has been recognized by Subaru of America as an Elite Salesperson and was featured on Subarunet.com as a SUBIESTAR!
Mark's hobbies consist of kayaking, fishing and woodworking. As a boy, his father taught him something that he now lives his life by, "Measure three times and cut once." We're happy to have such a great person like Mark on our team!